---
Design and Drafting for Residential Projects
We create aesthetically pleasing and fully functional building designs that meet all requirements including building permits, zoning variances, and Landmarks Commission approval if necessary, using the latest computer-aided 3D design software and delivered to you electronically or printed digitally.
Renovations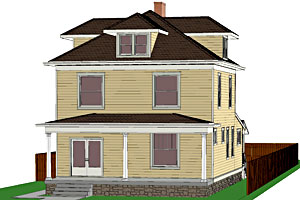 Avoid a disaster when planning renovations by choosing a professional designer with all the experience neccesary to convert older homes into beautiful, functional, updated spaces.

Additions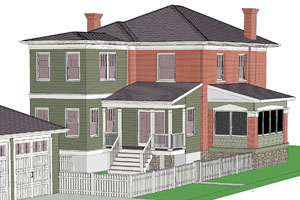 Reap the rewards of an addition made to an existing structure. Adding a family room, sunroom, or den begins with bringing on that one person that has the know how needed to make your dreams come true, while adding value to your home.

Garages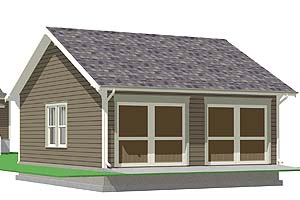 The old idea of a garage can be quickly transformed into a stunning addition when the design is carefully thought out. Easily consider all your options before you begin with affordable 3-D computer modeling.
Top

Carriage Houses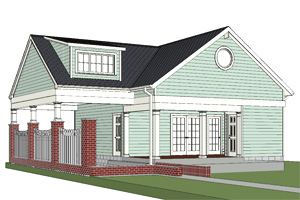 A well designed carriage house can boast ample parking and attractive living space with a style that unifies to the main residence and fits in with the neighborhood's character.
Top

Kitchens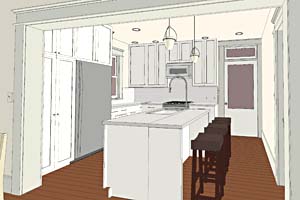 New countertops and sink, appliances, cabinets, colors, and lighting, all incorporating the latest trends. Remodel your kitchen - and see what it will look like, in advance, before you do anything else.
Top

Baths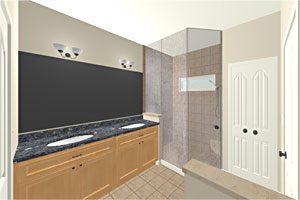 More than just a vanity, updated bathrooms can steal the show when using thoughtful design. See how glass, tile, brick and stone additions to the design will look before you begin.
Top

Attics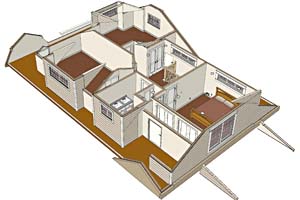 Open up and enlarge unused space, add light with dormers and skylights. Create an elegant bedroom/bath in unused space, and fully visualize what the interior and exterior will look like before you begin the project.
Top

Basements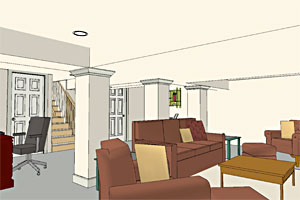 Convert a traditionally dark and damp space into a warm cozy family room, extra bedroom, or home office, where people feel relaxed and comfortable. Visualize the space in a 3-D walk-through video.
Top

Decks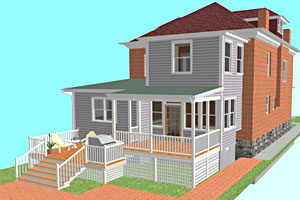 Treat deck design like an interior space and extend the living space of your home with an inviting gathering spot to entertain your family and guests. Visualize it with 3-D software first.
Top

Terrain Modeling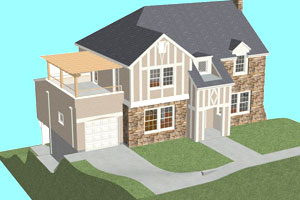 See exactly what your landscape project will look like with a fly-over 3-D model of your topography. Computer modeling can show any detail, right down to plantings and lighting.
Top

Interior Modeling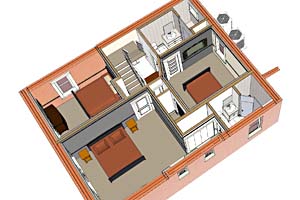 Visuallizing you interior design ideas become a lot easier when you explore a 3D walk through of the space, from any angle, and with all the details of the decor in place.
Top